Our Russia is one the big growth market for Auto Industry. Some brands has production plants at Russian and others brands import vehicles. Together the importation of cars and spare parts for cars is increasing. Presently, the number of Clients using the services of Major Logistics Group is widening. We will arrange delivery of components for production facilities, as well as carry out delivery service spare parts in the dealer network.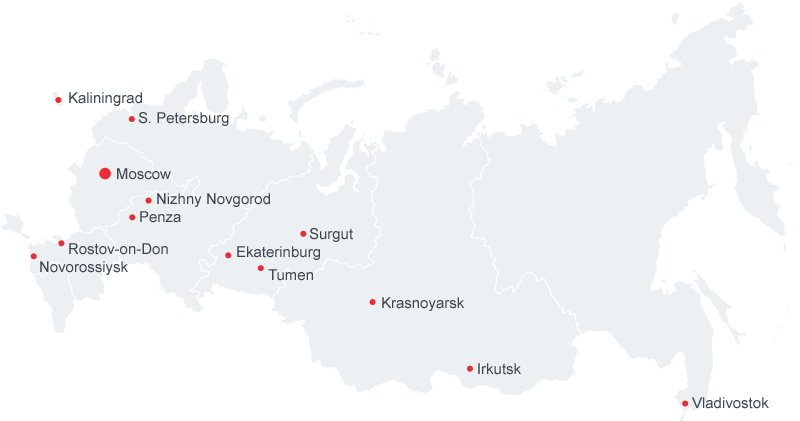 Basic services:
International transportation of goods by different modes of transport.
Choice of transport and route is done based on the Client's needs, required delivery deadline, subject to cost optimization. We have the ability to arrange transportation of any spare parts, including cargoes of different classes of risk and dimensions.
Customs clearance of cargoes.
We offer our Clients customs clearance of cargoes at various customs terminals, depending on the border crossing point, kinds of cargoes, delivery modes. For rapid clearance of multi-cargo declarations, we widely use automated form-filling system, electronic declaration, Internet declaration, as a means to exchange data with customs authorities. The use of preliminary filing of declarations can significantly shorten the clearance time, reduce the risk of vehicle down time, and reduce the costs of processing/storage of cargoes at temporary storage warehouses. For Clients' convenience, we use customs card as a universal means of making payments, fees and charges when registering declarations.
Warehouse freight handling.
The company organized and successfully operates several warehouses in Russia. We have experience in organizing storage warehouses of spare parts, organizing cross-docking operations, repackaging of cargoes, packaging of fragile goods. If necessary, we provide Client's inventory management, support components ordering system.
The Company's network of agents, as well as the Company's own offices are located in major Russian cities, which gives us the ability to control all phases of internal cargo delivery to dealers. We conduct shipments from our warehouse, as well as from our Customers' warehouses. Urgent orders are delivered to dealers in a single day in most cities of our country. Delivery is carried out by air and auto transport. Warehouse orders are delivered by road or rail.
The Company pays great attention to quality service and Customer support. For these purposes, we conduct a weekly measurement and monitoring of KPI's, agreed with the Customer. Corrective actions are carried out if necessary. Our company allocates a separate Customer relations manager for each Client. In consultation with Clients, we conduct written and oral interviews with recipients to determine their level of satisfaction with logistics.
We inform our Clients and their recipients about a cargo current status and delivery status 24 hours a day. Each Client receives access to a personal account, where an interface of corporate accounting program is organized. The interface flexibly changes and adapts to each Client, taking into account his wishes and convenience. The system allows you to get any information, including financial and operational ones, information on quality indicators.